Everett Restoration Services
Serving the Greater Seattle Area for Nearly 70 Years
Alpine Cleaning & Restoration is proud to offer the best restoration services in Everett and the Greater Seattle Area, including Snohomish, King, Skagit, Whatcom and Island County . We have been offering residential and commercial property owners restoration and relief since 1949. As the original provider of fast, reliable restoration services in the region, it's our goal to respond and resolve the damage as quickly as possible.
Our fully licensed and IICRC-certified team has the knowledge and advanced tools to ensure the job is done right every time. We're proud to be the preferred vendor for most insurance companies, regardless of what type of disaster restoration you need. Whether you have experienced flooding, fire, mold, or any other type of damage, Alpine Cleaning & Restoration is here for you. Our facility is made up of more than 14,600 square feet of video-monitored space to clean and store your belongings.
With decades of experience under our belts, we realize how physically and emotionally devastating property damage can be. We're known for offering services that are both compassionate and reliable. From our fast response times to around-the-clock availability, our restoration service professionals in Everett are prepared to make this process as easy and worry-free as possible for you.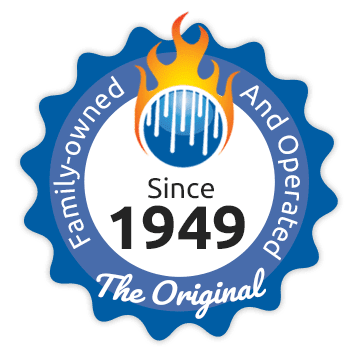 We're available 24/7, 365 Days a Year
Family Owned & Operated Since 1949
Emergency Response Available 24/7/365
Certified by IICRC, IAQA, and ACAC
14,600+ ft2, Video-Monitored Storage Facility
We Have Helped
Thousands Like You
Professional, polite and hard working

So great to be in contact with such a wonderful company.

I cannot say enough about how awesome they are!

They are at the top of my list!

Highest level of customer service and professionalism.
Your Property, Our Experience
Proudly Serving The Entire Seattle Metro Region
425.970.8205
1620 75th St SW
Everett, WA 98203
Map & Directions [+]
License #ALPINCR044JH
24 Hour Emergency Service & Same Day Service Available
Better Because We Care
Our founder, "Big" John Kaczka, started Alpine Cleaning and Restoration with a simple dream - to help people in their time of need. This dream has stayed with us for more than 65 years, and continues to be one our driving principles each and every day.