Skagit County Cleaning & Restoration Services
Fast, Reliable, and Compassionate
When disaster strikes, we know that you won't trust just any company to help get you back on your feet. We specialize in efficient and effective cleaning and restoration services that get your property and possessions back into shape while prioritizing your satisfaction and peace of mind. With over 70 years of service under our belt, we've learned all the best methods for eliminating every trace of a crisis so you can get back to your everyday life as soon as possible. Alpine Cleaning and Restoration are even available 24 hours a day, 7 days a week to get started helping you the minute you need us.
Call (425) 970-8205 or fill out our online contact form today to learn more about our services and consult with one of our certified team members.
Serving All of Skagit County and Beyond
When the unexpected occurs, we want to make sure that every resident has access to the services they need. Our service area covers all of Skagit County and beyond, allowing us to bring quality cleaning and restoration services to the entire community. If you don't see your neighborhood on the list below, contact Alpine Cleaning and Restoration online. Our team is always willing to go the extra mile to make sure every Skagit County resident has access to our services.
Our Skagit County Service Area Includes:
Conway
Burlington
Mt. Vernon
And more!
No Matter What Happens, We've Got You Covered
Whether your property is facing wind damage, mold, smoke and fire damage, or even a biohazard, you can trust that we have what it takes to help you recover. Our cleaning and restoration technicians are certified by the EPA, the Institute of Inspection, Cleaning, and Restoration (IICRC), and the Indoor Air Quality Association (IAQA) to provide you with the highest level of assistance available.
Our team is always available to consult with you about your unique situation and construct a customized cleaning and restoration plan. Call (425) 970-8205 to get started!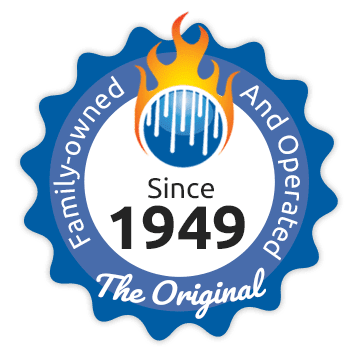 You can count on Alpine Cleaning & Restoration to get the job done right!
Family Owned & Operated Since 1949
Emergency Response Available 24/7/365
Certified by IICRC, IAQA, and ACAC
14,600+ ft2, Video-Monitored Storage Facility
We Have Helped
Thousands Like You
I cannot say enough about how awesome they are! Their employees work so hard, and they did a great job.

They did exactly what they said they'd do, every step of the way.

So great to be in contact with such a wonderful company.

Professional, polite and hard working

Will use this company again when needed.
Your Property, Our Experience
Proudly Serving The Entire Seattle Metro Region
425.970.8205
1620 75th St SW
Everett, WA 98203
Map & Directions [+]
License #ALPINCR044JH
24 Hour Emergency Service & Same Day Service Available
Better Because We Care
Our founder, "Big" John Kaczka, started Alpine Cleaning and Restoration with a simple dream - to help people in their time of need. This dream has stayed with us for more than 65 years, and continues to be one our driving principles each and every day.