Areas We Serve
Skilled Restoration Services in and Around the Greater Seattle Area
You don't have to call every restoration company in the area to clean up your property in the aftermath of damage caused by mold, water, smoke, fire, or wind damage. At Alpine Cleaning & Restoration, our experienced team of restoration technicians is committed to cleaning your property after any kind of disaster has damaged your property. Whether you've endured severe winds, flooding, mold, or fire and smoke, we can help when you need it most, and we take every step to ensure you're completely satisfied with our services.
Serving Customers Throughout The Area 24/7
Whether you need us morning, noon, or night, we can be on the scene quickly. That means you can call Alpine Cleaning & Restoration 24/7, any day of the year. You can rely on us to help revitalize your property and its important assets. Our Seattle restoration firm is IICRC, IAQA, and ACAC-certified, and our technicians specialize in many different fields, which is why most insurance companies choose us as their preferred restoration service company.
We Serve Customers In The Greater Seattle Area, Including:
Want to learn more about our restoration services in the Greater Seattle area? Check out our customer reviews or give us a call at

(425) 970-8205

to get in touch and ask for a quote!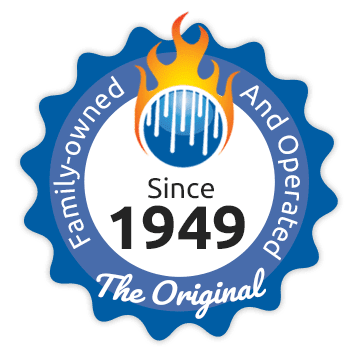 You can count on Alpine Cleaning & Restoration to get the job done right!
Family Owned & Operated Since 1949
Emergency Response Available 24/7/365
Certified by IICRC, IAQA, and ACAC
14,600+ ft2, Video-Monitored Storage Facility
We Have Helped
Thousands Like You
We were very pleased. We can not say enough about them.

I cannot say enough about how awesome they are! Their employees work so hard, and they did a great job.

Highest level of customer service and professionalism.

I can't speak more highly of Alpine Cleaning

So great to be in contact with such a wonderful company post-fire, it makes the stress of everything so much less.
Your Property, Our Experience
Proudly Serving The Entire Seattle Metro Region
425.970.8205
1620 75th St SW
Everett, WA 98203
Map & Directions [+]
License #ALPINCR044JH
24 Hour Emergency Service & Same Day Service Available
Better Because We Care
Our founder, "Big" John Kaczka, started Alpine Cleaning and Restoration with a simple dream - to help people in their time of need. This dream has stayed with us for more than 65 years, and continues to be one our driving principles each and every day.