Snohomish County Cleaning and Restoration
Repair Damages and Erase the Signs of Disaster
Whether it's a fire, a flood, a storm, or another form of disaster, when your home or business has sustained damages from an emergency, we know that you want everything restored to its previous state as soon as possible.
We provide cleaning and restoration services throughout Snohomish County and have all the skills and equipment necessary to complete the job with speed, efficiency, and an unparalleled level of quality.
Call (425) 970-8205 or contact online when you need professional cleaning and restoration services! We're available 24/7 to immediately respond to any emergency!
We Can Help Eliminate the Signs of All of These Damages and More:
Water
Mold
Smoke
Fire
Wind
Biohazard
We're Here When You Need Us, Where You Need Us
No matter where in the county you live or when you need our services, you can trust our Snohomish County restoration team to have your back. We know that disasters are anything but convenient, so we make it our mission to make things as easy and stress-free for our customers as possible.
No matter when you call or where in Snohomish County you're from, we'll have a live team member available to get you immediate assistance.
We Serve the Following Areas Within Snohomish County:
Millcreek
Canyon Park
Lynnwood
Marysville
Monroe
Mukilteo
Silvana
Snohomish
Stanwood
Why Choose Our Team?
We are a family-owned business that has been proudly serving Snohomish County and the surrounding areas since 1949 with the goal of providing honest, reliable, and compassionate service that our community can trust to help them recover from a disaster.
We know that during a time of crisis, you want to be absolutely sure that your home or business is in good hands, so we take every step available to give you security and peace of mind in our services. When you choose Alpine Cleaning & Restoration, you're getting a team that's qualified, experienced, and always here for you.
We Are:
Certified by the EPA, the Institute of Inspection, Cleaning, and Restoration (IICRC), and the Indoor Air Quality Association (IAQA)
The most experienced restoration company in the area
A local resource for Snohomish County and the Greater Seattle Area
Up to date with the latest restoration methods and technologies
The preferred vendor for more insurance companies for all types of damage
Contact us today to learn more about everything our team can do to help you in the event of an unexpected disaster. No matter what you need, we will always be here for you!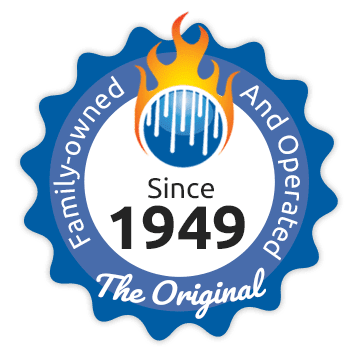 You can count on Alpine Cleaning & Restoration to get the job done right!
Family Owned & Operated Since 1949
Emergency Response Available 24/7/365
Certified by IICRC, IAQA, and ACAC
14,600+ ft2, Video-Monitored Storage Facility
We Have Helped
Thousands Like You
Will use this company again when needed.

Alpine employees were extremely attentive and careful during the packing in and out of my household items.

It was very professional. We were very pleased. We can not say enough about them.

I can't speak more highly of Alpine Cleaning

Thorough, and on time!
Your Property, Our Experience
Proudly Serving The Entire Seattle Metro Region
425.970.8205
1620 75th St SW
Everett, WA 98203
Map & Directions [+]
License #ALPINCR044JH
24 Hour Emergency Service & Same Day Service Available
Better Because We Care
Our founder, "Big" John Kaczka, started Alpine Cleaning and Restoration with a simple dream - to help people in their time of need. This dream has stayed with us for more than 65 years, and continues to be one our driving principles each and every day.