Island County Restoration & Cleaning Services
Making Your Property Feel Like Home Again
Has your home been damaged due to fire, flood, or other disasters? In your time of need, there is one restoration company in Island County that you can count on to do the job with the utmost care and compassion: Alpine Cleaning & Restoration. Since 1949, we've proudly been serving the community with expert restoration services. We understand the physical and emotional toll of dealing with property damage, and each member of our IICRC-certified team is dedicated to helping you recover as quickly as possible. We always deliver top-quality work, making sure we meet your needs and exceed your expectations.
Call
(425) 970-8205

or fill out an online form to get started with our restoration services in Island County & beyond!
Always Available for Your Property Damage Needs
As veterans in this line of work, our professionals know the importance of providing a fast response when disaster strikes. Day or night, you can rely on Alpine Cleaning & Restoration to be there for you to mitigate any type of damage to your property. We then thoroughly assess the scene and come up with a restoration plan that is tailored to your specific needs.
Our Cleaning & Restoration Services In Island County Include:
Water damage – From bad weather to plumbing disasters, we are the experts when it comes to water damage restoration. We use state-of-the-art equipment for immediate water extraction and dehumidification.
Mold damage – If your home has been breeding mold, you and your family are at risk of developing respiratory conditions. Stay safe and healthy by calling us at the first sign of mold growth. We not only get rid of the existing mold but also prevent it from coming back.
Smoke damage – After a fire, smoke can linger in your indoor air, making breathing hard. It can even stain your surfaces and valuables. Fortunately, you can rely on our expert team to purify the air in your home and clean up any soot and smoke residue.
Fire damage – The aftermath of a fire can be a devastating ordeal. Let Alpine Cleaning & Restoration help you through this ordeal. We deliver top-notch fire damage remediation services that include ash residue clean-up, soot and smoke removal, and more.
Wind damage – Strong winds can damage the roof and siding of your property and leave it exposed. For fast, reliable wind damage response, turn to our Island County restoration service team. We'll restore and protect your property so you can get back to your daily routine as soon as possible.
Biohazard clean up – If your property has been left with hazardous waste, remember to call Alpine Cleaning & Restoration. We are trained and equipped to handle any type of biohazard waste carefully and thoroughly, ensuring your property will look and feel like new again.
Call Our Island County Restoration Experts Today
Alpine Cleaning & Restoration is always available to provide you with the efficient and stress-free restoration services you deserve. We take pride in our passion for helping our neighbors and community. For us, there is nothing more rewarding than seeing our clients get back on their feet and feel safe again in their own homes or properties.
Contact our restoration company in Island County at
(425) 970-8205

or online. We're ready to make your home livable again!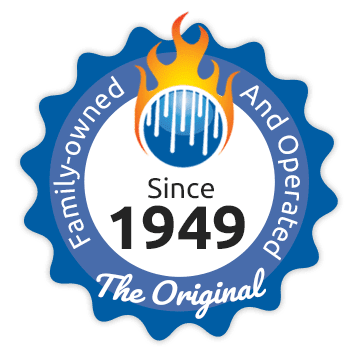 You can count on Alpine Cleaning & Restoration to get the job done right!
Family Owned & Operated Since 1949
Emergency Response Available 24/7/365
Certified by IICRC, IAQA, and ACAC
14,600+ ft2, Video-Monitored Storage Facility
We Have Helped
Thousands Like You
They did exactly what they said they'd do, every step of the way.

I cannot say enough about how awesome they are! Their employees work so hard, and they did a great job.

Highest level of customer service and professionalism.

So great to be in contact with such a wonderful company.

So great to be in contact with such a wonderful company post-fire, it makes the stress of everything so much less.
Your Property, Our Experience
Proudly Serving The Entire Seattle Metro Region
425.970.8205
1620 75th St SW
Everett, WA 98203
Map & Directions [+]
License #ALPINCR044JH
24 Hour Emergency Service & Same Day Service Available
Better Because We Care
Our founder, "Big" John Kaczka, started Alpine Cleaning and Restoration with a simple dream - to help people in their time of need. This dream has stayed with us for more than 65 years, and continues to be one our driving principles each and every day.