24-Hour Everett Mold Damage Restoration
Comprehensive Mold Remediation In The Greater Seattle Area
Mold is one of the most dangerous contaminants that can grow within your home. In many cases, mold is undetectable for some time until it develops and becomes visible or can be smelled in the air. If you have recently experienced some type of water-related disaster, such as a flood, mold may be already starting to grow on damp or wet surfaces in your home.
It is important to act quickly in the event of water damage. At Alpine Cleaning & Restoration, you can rely on our certified mold damage restoration experts near you to remediate the issue and help prevent further damage.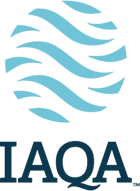 What Causes Mold?
Mold is essentially caused by moisture. Mold spores thrive in damp, warm, and dark environments.
Some of the common reasons why mold begins to grow include:
Humid weather
Flooding
Condensation
Plumbing leaks
Roof leaks
Poor or inadequate ventilation
Water pooling in the basement or home's foundation
And appliance leaks
Is it Safe to Live in a House After Mold Remediation?
Though mold remediation is very effective and people can live in a house after restoration, it is recommended to move if you have health conditions.
This will be better for people for weakened immune systems. It is also important to consider how much mold was identified. If there was minimal amounts of mold, living in the home again would be fine.
Our Everett Mold Removal Process
During mold remediation, we work to identify the source of the moisture and evaluate the mold growth. We then use our state-of-the-art tools to contain the damage as quickly as possible.
Once the mold growth has been contained, we remove the contamination and fully dry any wet material to ensure mold doesn't return. Next, our Everett mold remediation specialists restore any damaged property to its pre-loss condition, including sensitive materials and contents.
Understanding The Importance Of Mold Remediation
In addition to serious health problems, mold may gradually cause damage to your home if it is not removed immediately.
Mold can grow:
On drywall
On your roof
In your gutters
And even within your HVAC system
Prolonging mold remediation can put the foundation of your home in jeopardy, which is why it is imperative that you hire a licensed restoration professional.
Health Effects Of Mold:
Skin irritation
Allergic reactions
Headaches
Asthma symptoms
Breathing difficulties
At Alpine Cleaning & Restoration, we understand how serious mold damage can be. With your health and safety on the line, you can trust us to arrive promptly and get to work right away.
Take Action To Remediate Mold
If signs of mold are already presenting themselves, your problem may be quite large. As a family-owned company with nearly 70 years of experience, you can count on us to put the utmost care into every service we provide and ensure all mold and mold spores are removed during remediation. Our Everett mold damage restoration experts at Alpine Cleaning & Restoration are always ready to respond. Call today to learn why customers love us so much!