Bellingham Restoration Services
Available 24/7, 365 Days a Year In The Greater Seattle Area
No one can be fully prepared for a disaster, whether it's a fire, a flood, or anything that causes extensive property damage. When you've experienced the chaos of property destruction, you won't have to call every restoration company in Bellingham to do the cleanup job. That's where we come in
Expert Cleanup & Restoration Services In Bellingham
When you have experienced a disaster that affected your property, you might not know what to do first to make your life whole again. That's when you should call us, as our Bellingham cleaning and restoration team at Alpine Cleaning & Restoration is standing by 24/7/365 to get to work for you to revitalize your home or place of business. Our goal is 100% customer satisfaction, so call today.
We Tackle The Following Types Of Property Damage:
Fire damage: You must call an experienced fire damage restoration team after experiencing a home or business fire, as it is critical to protecting the health of those who live or work there. Our team can rid your home of ash residue and smoke damage.
Smoke damage: Soot and smoke can cause extensive staining, degradation of surfaces, and horrible odors. We recommend hiring our licensed, certified, and experienced technicians to tackle this type of damage, as a DIY project can cause more harm than good.
Mold damage: This dangerous contaminant is often present after your property experiences water damage, as mold tends to grow on damp or wet surfaces. Our team performs mold remediation and removal to prevent further damage.
Wind damage: Severe windstorms can damage your property's structure and cause complex problems that are too complex to handle on your own. We can restore your property to its pre-loss condition, no matter the source of the damage.
Water damage: Whether it was caused by a burst pipe, a flood, or some other disaster, it's crucial to clean up water damage as quickly as possible. We will work quickly to remove water from your flooring, wood, drywall, and your belongings.
Biohazard cleanup: Hazardous waste is a huge health hazard you should take seriously. Our biohazard cleanup technicians will quickly restore your property at the scene, whether it's a crime scene or in the wake of the death of a loved one.
Contact us
at

(425) 970-8205

to learn more about our restoration services. We offer 24/7/365 service in Bellingham and beyond!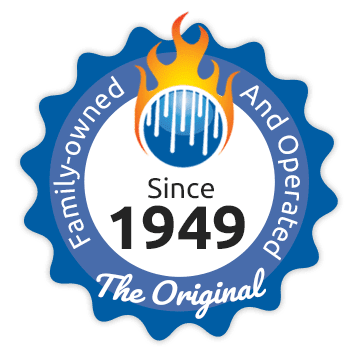 You can count on Alpine Cleaning & Restoration to get the job done right!
Family Owned & Operated Since 1949
Emergency Response Available 24/7/365
Certified by IICRC, IAQA, and ACAC
14,600+ ft2, Video-Monitored Storage Facility
We Have Helped
Thousands Like You
We were very pleased. We can not say enough about them.

Will use this company again when needed.

Professional, polite and hard working

I cannot say enough about how awesome they are! Their employees work so hard, and they did a great job.

Thorough, and on time!
Your Property, Our Experience
Proudly Serving The Entire Seattle Metro Region
425.970.8205
1620 75th St SW
Everett, WA 98203
Map & Directions [+]
License #ALPINCR044JH
24 Hour Emergency Service & Same Day Service Available
Better Because We Care
Our founder, "Big" John Kaczka, started Alpine Cleaning and Restoration with a simple dream - to help people in their time of need. This dream has stayed with us for more than 65 years, and continues to be one our driving principles each and every day.