Seattle General Restoration Services
At Alpine Cleaning and Restoration, we provide top-quality property restoration services in and around Seattle, WA. Our team of expert technicians is highly trained and experienced in handling various types of damage restoration, including water damage, fire damage, mold remediation, and more. We are committed to providing fast, reliable, and effective restoration services to help you recover from any type of property damage.
Property Restoration Services
We offer a wide range of property restoration services to help you recover from any type of damage. Our services include:
Restoring Your Peace of Mind
At Alpine Cleaning & Restoration, we understand the emotional toll that property damage can take on you and your loved ones. That's why we go beyond the technical aspects of restoration and focus on restoring your peace of mind. Our customer-centric approach means that we not only address the visible damage but also work diligently to alleviate the stress and uncertainty that often accompany such situations. We prioritize open communication, keeping you informed at every step of the restoration process, so you can make well-informed decisions about your property.
Contact Us Today for Expert Property Restoration
When disaster strikes, you can trust Alpine Cleaning & Restoration to provide the expert property restoration services you need. Our commitment to excellence, combined with our years of experience, sets us apart as a reliable partner in times of crisis. No matter the scale of the damage, we are here to guide you through the restoration journey and help you reclaim your space.
Contact us today to learn more about our property restoration services and take the first step towards rebuilding and restoring what's important to you.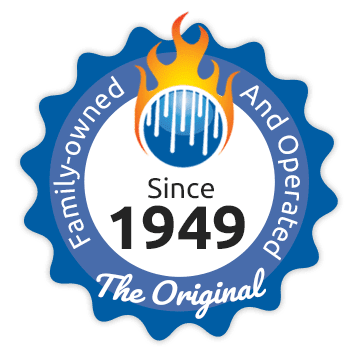 You can count on Alpine Cleaning & Restoration to get the job done right!
Family Owned & Operated Since 1949
Emergency Response Available 24/7/365
Certified by IICRC, IAQA, and ACAC
14,600+ ft2, Video-Monitored Storage Facility
We Have Helped
Thousands Like You
Highest level of customer service and professionalism.

I cannot say enough about how awesome they are!

We were very pleased. We can not say enough about them.

Will use this company again when needed.

So great to be in contact with such a wonderful company.
Your Property, Our Experience
Proudly Serving The Entire Seattle Metro Region
425.970.8205
1620 75th St SW
Everett, WA 98203
Map & Directions [+]
License #ALPINCR044JH
24 Hour Emergency Service & Same Day Service Available
Better Because We Care
Our founder, "Big" John Kaczka, started Alpine Cleaning and Restoration with a simple dream - to help people in their time of need. This dream has stayed with us for more than 65 years, and continues to be one our driving principles each and every day.