Redmond Restoration Services
70+ Years Restoring Damaged Properties
It's impossible to be prepared for a property disaster, but there is hope you can revive it to its pre-disaster state. Since our company was founded in 1949, our team of restoration professionals has been dedicated to helping home and business owners in their time of need. We understand how stressful and emotional it is to experience any property damage that fundamentally impairs your ability to enjoy your home to the fullest. That's why we always arrive on the scene quickly and prepared to handle your concerns with the utmost care and professionalism.
We clean and restore properties affected by the following:
Give us a call at (425) 970-8205 today for 24/7 emergency restoration services in Redmond, or read our customer reviews to learn more about our past work!
Our Licensed & Certified Technicians Are Ready to Meet Your Needs
Alpine Cleaning & Restoration is proud to be the solution for all of your damage restoration needs. From our highly experienced technicians to our state-of-the-art equipment, we are prepared to tackle whatever concerns you have and hit the ground running. We understand your frustration and how you may even feel like you'll have to put your entire life on hold. We are ready to work to put your mind at ease with our compassionate, reliable restoration services.
The dedication we have is evident in our exemplary certification and the fact that most insurance providers ask to work with us for the best results possible in damage restoration. Our firm is IICRC, IAQA, and ACAC-certified, and our technicians are specialists in their particular fields of damage restoration. You can count on us to quickly put your mind at ease as we get to work with the time-tested techniques that have served us well over the decades, not to mention our modern cleanup know-how.
When disaster strikes, you won't need to call every restoration company in Redmond. Contact us today at (425) 970-8205 for more information about how we can help you.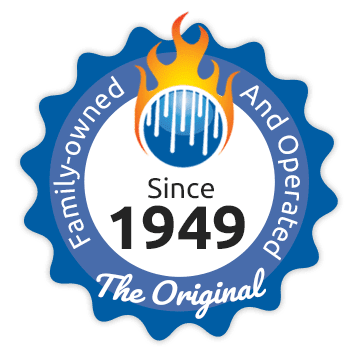 You can count on Alpine Cleaning & Restoration to get the job done right!
Family Owned & Operated Since 1949
Emergency Response Available 24/7/365
Certified by IICRC, IAQA, and ACAC
14,600+ ft2, Video-Monitored Storage Facility
We Have Helped
Thousands Like You
They are at the top of my list!

Alpine employees were extremely attentive and careful during the packing in and out of my household items.

I cannot say enough about how awesome they are! Their employees work so hard, and they did a great job.

So great to be in contact with such a wonderful company post-fire, it makes the stress of everything so much less.

Professional, polite and hard working
Your Property, Our Experience
Proudly Serving The Entire Seattle Metro Region
425.970.8205
1620 75th St SW
Everett, WA 98203
Map & Directions [+]
License #ALPINCR044JH
24 Hour Emergency Service & Same Day Service Available
Better Because We Care
Our founder, "Big" John Kaczka, started Alpine Cleaning and Restoration with a simple dream - to help people in their time of need. This dream has stayed with us for more than 65 years, and continues to be one our driving principles each and every day.